Business Tips For Retail and Restaurant Owners
Give Your Business a Checkup
Coming soon - Ideas to Update Your Website
Point of Sale
Coming soon - Cash Register vs POS System
Coming soon - Proprietary POS vs Non Proprietary
Coming soon - POS Finance 101
Coming soon - Cloud POS Data is out of Control
POS Information for Retail
Coming soon - What Makes Costco so Hot?
POS Information for Restaurants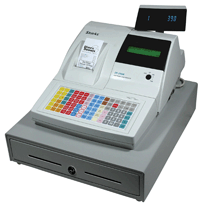 Frequently Asked Questions about Buying a Used POS System
for Restaurants and Retail

These are general answers and refer to all products available on the market.
What is a used POS system worth to an end user?

these are estimated prices in the midwest
assuming seller and buyer are not POS dealers
assuming equipment functions and is clean
used thermal printers, about $20 to 100.
used dot matrix printers $20 to 100.
used PC computers, about $80 to 300.
used workstations, about $80 to 300.
used keyboards $1 to 10.
used bar code scanners
used all in one station, about $400 to 800.
used touchscreens, about $50 to 350.
used server
POS dealers will pay less because they have to resell it
POS dealers can sell these units for more because they add value
keep in mind, the software is of NO value to the buyer

I found a really low price on a used POS System, what am I missing?

You still need to pay for

a software license for each computer
programming your menu or store items into the POS system
training for managers and staff.

Programming, training, and new software license or a transfer fee usually amount to about half of the cost of a system.
Any used POS System, that is more than 3 years old is no longer PCI compliant.
So you will need to pay for upgrades in addition to any transfer fees and software key fees.
Anyone who buys a used POS System is really only buying old hardware.
Used POS software is useless because the fees associated with making the software usable for the new owner will be as much or more than buying a new system.
It is difficult to change all the old data to new.
It is easier and faster to erase all the current programmed items and start fresh with the new items.
If you own a POS computer and take it to a new location, you will need a new license or you may be able to pay a transfer fee.
If you buy an existing business and leave the location and name the same, you have to be relicensed. The license may or may not be transferrable.
If you buy a used point of sale system or transfer the system to a new location, you have to buy a new license. This is true of any POS software company. Just like a Microsoft license, you buy the right to use it. With POS software you do not have the right to sell or transfer the license. If you try to bootleg the system, the old business name will be hard coded into the system and will print the old name on all your reciepts. In addition the credit card processing people will require that the POS software is in your name with your bank account associated with it.
If you own the restaurant and software license and change the name of the restaurant, there may be fees to transfer the license to the new name and there may be fees to buy a new software key with the new name.