Point of Sale (POS) Sales
POS Software
POS Services
POS Supplies
POS Support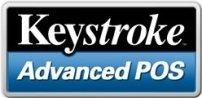 Fast Food today includes Sandwich Shops, Yogurt Shops, and Deli Restaurants. Fast Food Restaurants serve customers that want quick service at the counter or drive thru, to eat in or take out.
It is important for Fast Food Restaurants to deliver food to the customer quickly and accurately as dine in, carry out, counter service, sit down, or catering.
On line ordering is a must and cutting edge technology, like the Focus POS System, help to promote the image of fast and high quality.
Here is a list of features, offered by Focus POS, that are especially important for Fast Food in order to maintain their high tech image and to improve profitability.
Restaurant Computer Solutions speciallizes in the following features for the benefit of Fast Food.
We want our customers to prosper and thrive so they will continue to stay in business and need our services.
Fewer Clicks, means

Faster Service
More Time to Up Sell and Add Modifiers
More Time with Customers
Food Prep is Faster and More Accurate
Modifiers Pop Up Automatically to Remind Staff

Fast Food specific features

Up to 150 buttons on one screen to maximize speed of service
Integrated Credit Cards, Gift Cards, Customer Loyalty Cards
1 to 2 second Credit Card Response, 2 to 3 second Authorizations
Full Automatic Redundancy
Offline Credit can be used if phones and internet are down
Sales Contests are displayed on any terminal to help promote sales

Quick service Advantages

One Behind ordering notifies kitchen even before order is paid for
Drive Thru checks are easily Recalled and Sorted in the order received
Orders to be picked up later in the day are automatically sent at Specified Time
Focus can utilize caller ID, name, or company name for call in orders
Kitchen Video Monitors, instead of printers to save paper and ribbon
Review Feature allows employee to view entire check on 1 screen, to verify order is correct

Accounting and Inventory Control

Use over 100 standard reports or make your own to collect the data you want
Control Food Costs using the Usage Analysis and Reorder Reports
Consolidate Data from Multiple Locations, compare stores, determine Sales Trends
Reporting of Labor, Item Counts, Inventory, Sales Contest, Daily Reports, Historical Data
Import into Quickbooks or Peachtree software