Point of Sale (POS) Sales
POS Software
POS Services
POS Supplies
POS Support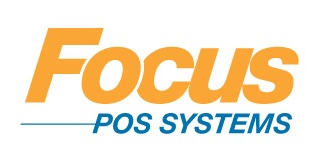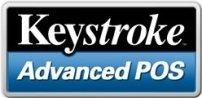 What is a kitchen chit for restaurant POS computers ?
A kitchen chit is a small sheet of paper, printed with a list of items for the kitchen staff to prepare for customers. The chit is printed on a narrow roll of paper, similar to a receipt but usually without prices. A POS computer will network to a printer located in the kitchen. When an order is entered, a chit is printed in each area of the kitchen. Salads are printed on chits in the salad area. Main course items are printed on a chit near the stoves. Printers used to print chits or chit sheets are usually dot matrix or impact because thermal paper is heat sensitive and will erase when placed near heat.
Chit printers can be programmed to print items by customer or seat as well as by quantity. In example, a table of 4 order 3 steaks and 1 salmon, each with a different salad. The salad orders are sent to the salad chit printer. The steaks, salmon, and salads are listed together, by seat, on the main chit printer and at the bottom the number of steaks and salmon will be listed so the chef can quickly determine the quantity to take from inventory.
Focus POS allows programming and networking to print chits at multiple printers to quickly communicate between your front of house staff and kitchen staff. Restaurants without a POS system have wait staff call in orders to the kitchen. This allows a discrepancy between what is called in and what is billed to the customer.
American Paper & Ribbon Prices
for Michigan Cash Register Receipts and Greater Detroit Area POS Printer Receipts and Chits for Restaurants and Retail POS and PC Based Computer Printers
RIBBONS

for $39. per box of 12 ribbons, Black, Black&Red, or Purple

1 Ply PAPER ROLLS

for $33.30 per case of 50 rolls, for kitchen or receipt printers rolls of 1 ply paper are 3 inch by 150 feet, aka 3 X 150 ft 1 ply paper rolls

THERMAL PAPER Rolls

for printing receipts for $58.30 per case of 50 rolls rolls of thermal Paper are 3 1/8 inch by 220 feet, aka 3 1/8 or 3.125 X 220 ft thermal paper

THERMAL CREDIT CARD

Printer Paper Rolls for $43. per case of 50 rolls rolls of credit card paper are 2 1/4 inch by 85 feet, aka 2 1/4 or 2.25 X 85 ft thermal paper. Call for pricing on larger rolls of thermal paper for credit cards, 2 1/4 or 2.25inch X 248 ft thermal paper

2 Ply PAPER ROLLS

for $48.30 per case of 50 rolls, for kitchen printers, cash register receipts, or cashier printers rolls of 2 ply carbonless paper are 3 inch by 90 feet, aka 3 X 90 ft 2 ply carbonless paper rolls

RECEIPT PAPER and RIBBONS

for Cash Registers, Bond Paper Rolls, ATM Rolls or Pay at the Pump Rolls are also available and quoted upon request.

DELIVERY

is a flat charge of $15. per order for Oakland County MI, Washtenaw County MI, and Wayne County MI

Deliveries

to other Michigan counties, NW Ohio, and N Indiana will be quoted upon request.

SHIPPING

is available to anywhere in the US. Shipping charges apply.

Michigan State Sales Tax

of 6 percent is added to all orders.

Terms are Prepay or COD
Send RCS an Email to receive flyers on paper product sales and FREE Delivery
POS paper and ribbon

may be shipped to these cities and areas near them. Contact us for a quote for shipping. All orders must be prepaid. Cities include, but are not limited to, Arlington VA, Atlanta GA, Baltimore MD, Bolder CO, Los Angeles CA, Butte MT, Minneapolis MN, Chicago IL, Urbana IL, Indianapolis IN, Columbus OH, Cinncinati OH, Toledo OH, Gary IN, Louisville KY, Nashville TN, Huntington WV, Newark NJ, New York NY, NYC, Miami FL, Houston TX, Dallas TX, Lubbock TX, Fort Wayne IN, Mesa AZ, Tempe AZ, Phoenix AZ, Las Vegas NV, Juno AK, Honalulu HI, Little Rock AR, Madison WI, Milwaukee WI, Green Bay WI, Omaha NB, Naperville IL, Wheaton IL, Charlotte NC, Charleston SC, Philidelphia PA, Phenix AZ, San Diego CA, San Antonio TX, Jacksonville FL, San Fransisco CA, Columbus OH, Austin TX, Memphis TN, El Paso TX, Washington DC, Nashville TN, Seattle WA, Portland OR, Oklahoma OK, Tuson Tucson AZ, Albakurkee Albuquerque NM, Long Beach CA, Kansas City MO, Fresno CA, New Orleans LO, Cleveland OH, Sacramento CA, Virginia Beach VA, Omaha NB, Colorado Springs CO, Oakland CA, Tulsa OK, Minneapolis MN, Arlington TX, Wichita KS, St Louis MO, Ralay Raleigh NC, Santa Ana CA, Cincinnati OH, Anaheim CA, Tampa FL, Pittsburgh PA, Aurora CO, Bakersfield CA, Riverside CA, Stockton CA, Corpus Christi TX, Lexington Fayette KY, Buffalo NY, Saint St Paul MN, Anchorage AK, Plano TX, Fort Ft Wayne IN, Saint St Petersburg FL, Glendale AZ, Lincoln NB, Norfolk VA, Jersey City NJ, Greesboro NC, Chandler AZ, Birmingham AL, Henderson NV, Scottsdale AZ, North N Hemstead NH, Hialeah FL, Baton Rouge LA, Chesapeake VA, Orlando FL, Garland TX, Akron OH, Rochester NY, Chula Vista CA, Reno NV, Laredo TX, Durham NC, Modesto CA, Huntington NY, Montgomery AL, Boise ID, Arlington VA, San Bernadino CA, Muncie IN, Findlay OH, Lima OH, Gary IN, Ft Wayne IN, Pontiac MI



Focus Enterprise Reporting. Enterprise Businesses, Franchises and franchisees, will find dial in and other networking capabilities of Focus POS System and Keystroke Systems meet all their business accounting needs without requiring expensive cloud services invading your privacy. Focus is the culmination of over thirty combined years of vast experience in the restaurant environment, providing exceptional software to compliment any hospitality business model. Coupling technology with restaurateurs long term business goals, Focus adds value to every aspect of managing a restaurant, through the productivity and operational efficiencies achieved by accelerating mean time to deployment, minimizing resource investments and reducing operating costs. Focus has everything you need. Point of sale,pos, Focus, Focus POS, restaurant pos, bar pos, counter service pos, fast food, quick service, Aloha, Aloha POS, Digital Dining, Micros, ASI, Restaurant Manager, Adelo, iPad POS, iPhone POS, android POS, mobile pos, handheld, handheld pos, mobile reporting, enterprise, enterprise reporting, reporting, customer loyalty, gift cards, loyalty, giftcard, online ordering, kitchen video,DotNetNuke,DNN. Focus Enterprise Reporting consolidates multiple locations to a centralized reporting center. Data from each restaurant is automatically backed up to the corporate office. Reports can be viewed for individual restaurants and comparisons made by restaurant or region to determine sales trends. Menu and price changes can be made at the corporate office and set to automatically update restaurants at specified times. Focus Enterprise flexible report configuration allows data to be evaluated in an unlimited number of ways. All reports at the restaurant level can be viewed via Focus Enterprise for any restaurant. Additionally, Focus Enterprise is capable of consolidating sales and item based information from multiple restaurants to help identify sales trends for restaurants and regions. Restaurants upload their sales information on a nightly basis to provide an offsite data backup in case a catastrophic event occurs such as a fire, theft, hardware failure, etc. Focus Enterprise gives you confidence that your restaurants valuable data is at your fingertips. Menus are easily changed, downloaded and installed for selected restaurants using Focus Enterprise. Focus Enterprise can control the restaurants ability to change certain programming options such as menu pricing, report setup, employee pay rates, etc. Corporate Messages improve communications between corporate office and management and staff at individual restaurants. Messages, such as introducing a corporate wide sales contest, are easily created and then downloaded for selected employees using Focus Enterprise.
Restaurant Computer Solutions, aka RCS, has many customers in Michigan, Ohio, and Indiana including
Ann Arbor, Toledeo, Royal Oak, Farmington Hills, Sylvania, Taylor, Troy, Perrysburg, Rochester Hills, Flint, Detroit, St. Clair Shores, Sterling Heights, and all cities around Metro Detroit, and Lansing MI Toledo OH, Maumee OH, Perrysburg OH, Sylvania OH, Oregon OH, Ottawa Hills OH, Rossford OH, Northwest OH, South East MI, Lambertville MI, Bedford MI, Temperance MI, and Erie MI. And also Allen, Crawford, Defiance, Dexter, Fulton, Hancock, Harding, Henry, Lucas, Ottawa, Paulding, Putnam, Sandusky, Seneca, Van Wert, Williams, Wood and Wyandotte
RCS is happy to deliver paper and ribbon to restaurants in the following cities
Ada, Adrian, Allen Park, Ann Arbor, Auburn Hills, Battle Creek, Bay City, Belleville, Benton Harbor, Berrien Springs, Birmingham, Bloomfield Township, Bronson, Burton, Canton, Chelsea, Clarkston, Clawson, Clinton, Cutlerville, Dearborn, Dearborn Heights, Detroit, Dexter, East Lansing, Eastpointe (East Detroit), Farmington Hills, Ferndale, Flint, Forest Hills, Frankenmuth, Fraser, Fremont, Garden City, Gaylord, Grand Rapids, Grandville, Grayling, Grosse Pointe Woods, Hamtramck, Harrison, Hazel Park, Highland Park, Holland, Inkster, Jackson, Jenison, Kalamazoo, Kentwood, Kincheloe, Lake Orion, Lansing, Tecumseh, Lincoln Park, Livonia, Macomb, Madison Heights, Marquette, Marshall, Midland, Monroe, Mount Clemens, Mount Pleasant, Muskegon, New Baltimore, New Haven, Niles, Norton Shores, Novi, Oak Park, Okemos, Owosso, Oxford, Plymouth, Plymouth Township, Pontiac, Port Huron, Portage, Redford, Rochester, Rochester Hills, Rockford, Romulus, Roseville, Royal Oak, Saginaw, Saginaw Township North, Saline, Shelby, Southfield, Southgate, St. Clair Shores, Sterling Heights, Tawas City, Taylor, Tecumseh, Traverse City, Trenton, Troy, Utica, Walker, Walled Lake, Warren, Washington, Waterford, Waverly, Wayne, West Bloomfield Township, Westland, White Lake, Wyandotte, Wyoming, and Ypsilanti in Michigan. Also Michigan University, Michigan State University, and Wayne State University campus area restaurants.
RCS offers hardware sales and service of restaurant POS Business Systems and PC Based Computers in the areas of
Detroit, Flint, Royal Oak, Bloomfield Hills, Pontiac, Pontiac Businesses, Auburn Hills, Farmington, Livonia, Plymouth, Ann Arbor, Dexter, Saline, Tecumseh, Adrian, Washtenaw County, Livingston County, Lenawee County, Jackson County, Wayne County, Oakland County, Macomb County, Monroe County, Hillsdale County, Ingham County, Lapeer County, Saint Clair County
Addison, Adrian, Allen Park, Ann Arbor, Armada, Auburn Hills, Barton Hills, Belleville, Berkley, Beverly Hills, Bingham Farms, Birmingham, Blissfield, Bloomfield Hills, Brighton, Britton, Brooklyn, Bronson, Canton, Carleton, Chelsea, Chesterfield, Clarkston, Clawson, Clinton, Commerce, Dearborn, Deerfield, Detroit, Dexter, Dundee, Ecorse, Erie, Farmington, Farmington Hills, Ferndale, Flat Rock, Fowlerville, Franklin, Fraser, Garden City, Grass Lake, Grosse Ile, Grosse Pointe, Harper Woods, Hartland, Hillsdale, Highland, Holly, Howell, Hudson, Huntington Woods, Ida, Jackson, Jonesville, Lake Orion, Lansing, Lapeer, Litchfield, Livonia, Macon, Madison Heights, Manchester, Marine City, Mason, Michigan Center, Milan, Milford, Monroe, Morenci, Mount Clemens, New Baltimore, Newport, North Branch, Northville, Novi, Oak Park, Onsted, Pinckney, Pontiac, Port Huron, Plymouth, Redford, Rochester, Rochester Hills, Romeo, Romulus, Roseville, Royal Oak, St. Clair, Saint Clair Shores, Sand Creek, Saline, Shelby, South Lyon, Southfield, Spring Arbor, Sterling Heights, Taylor, Tecumseh, Temperance, Trenton, Troy, Union Lake, Utica, Walled Lake, Warren, Waterford, Wayne, Westland, White Lake, Wixom, Woodhaven, Wyandotte, Ypsilanti, Whitmore Lake, Webberville, and Woodville. RSC Business Systems sells to these cities and those around them in Northern Indiana South Bend, Fort Wayne, Elkhart, Granger, Goshen, Michigan City, Angola, Auburn, Plymouth, Mishawaka, Bristol, Middlebury, Shipshewana, LaGrange, Howe, Angola, Aurora, Fremont, and Gary Indiana.