Point of Sale (POS) Sales
POS Software
POS Services
POS Supplies
POS Support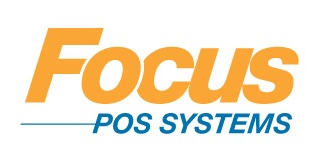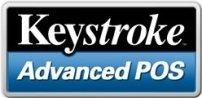 RCS offers Service and Telephone Support 24/7,
for Restaurant Managers and Retail POS Systems and PC Computers



Service Technician for PC Computer Repair, Available 24/7/360
Local Telephone and IT Support
Computer Service Contracts
Virus, Malware, Trojan Horse, and Spyware removal
Networking, both wireless and wired
BEWARE of Data Thieves posing as cheap POS Repairmen to steal debit card numbers and PINs at your POS System.
Two Payment Systems companies have been hacked. See More in this 2012 Detroit Free Press Article
Offering Online Support and On-Site IT Support
Maintenance Contracts for PC Computers and POS Systems
Installation of Software, PC Computers, Servers, and Printers
Restaurant and Retail Computer Consulting
Networking and Repair of Network Issues
Data Backup and Preventative Maintenance
Computer Geeks, local to Ann Arbor and Milford, serving the Greater Detroit Area, Pontiac, Michigan, Ohio, Indiana
Surveillance and Theft Control Assistance for Restaurant and Retail Owners
PCI Compliance and Credit Card Integration

See right column for more information on credit cards and PCI compliance rules

RCS is a restaurant computer service, telephone support available 24 7 365, Focus dealer for service and support, restaurant supplies, software, pos, Michigan cash registers, pci compliance, installation, programming ASI Support, HSI Support, Business POS, PBS, retail POS service, ASI, PC computer service technician, for Oakland Washtenaw and Wayne counties, Point of Sale POS Computer programming service and supplies, Michigan Computerized Cash Registers, consulting to restaurant managers and owners for accounting and profitability, theft control, pci compliance, computer and printer supplies
FREE POS Service Support
Restaurant Computer Solutions offers PCI Compliance
For Restaurant Manager POS and Retail POS Systems


With Fines as High as $5,000 to $100,000 dollars per month for Non Compliance, this is Important for Restaurant and Retail Business Owners and Managers to know.
The State of Michigan is now adding the following language to its contracts
NOTE all acronyms are spelled out at the bottom
Payment Card Industry Data Security Standard or PCI DSS
Contractors, restaurants, or retailers that process, transmit or store credit or debit card holder data, must adhere to the Payment Card Industry or PCI, Data Security Standards or DDS. The Contractor is responsible for the security of cardholder data in its possession. The data may only be used to assist the State or for other uses specifically authorized by law.

The Contractor must notify the CCI, within 72 hours of discovery, of any breaches in security where cardholder data has been compromised. In that event, the Contractor must provide full cooperation to the Visa, MasterCard, Discover and state acquirer representatives, and or a PCI approved third party to conduct a thorough security review. The Contractor must make the forensic report available within two weeks of completion. The review must validate compliance with the current PCI Data Security Standards for protecting cardholder data.

The Contractor must properly dispose of cardholder data, in compliance with DTMB policy, when it is no longer needed. The Contractor must continue to treat cardholder data as confidential upon contract termination.

The Contractor must provide the CCI with an annual Attestation of Compliance aka AOC or a Report on Compliance aka ROC showing the contractor is in compliance with the PCI Data Security Standards. The Contractor must notify the CCI of all failures to comply with the PCI Data Security Standard.

AOC – is an acronym which stands for – Attestation of Compliance
CCI – stands for – Credit Card Industry
DSS – is an acronym which stands for – Data Security Standard
DTMB – stands for – Department of Technology, Management and Budget
FACTA – Fair and Accurate Credit Transactions Act of 2003
PCI – is an acronym which stands for – Payment Card Industry
QSA – means – Qualified Security Assessor
ROC – is an acronym which stands for – Report on Compliance