Point of Sale (POS) Sales
POS Software
POS Services
POS Supplies
POS Support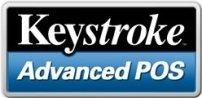 Fine Dining Restaurants, aka Hospitality Table Service with cloth knapkins and two or three forks, serve customers with a refined taste for the best foods and beverages and great service.
It is important for Fine Dining Restaurants to be perceived as having the highest quality food and superb service.
Cutting edge technology, like the Focus POS System, mobile touchscreen Point of Sale, and pay at the table options, help to promote this image for your restaurant and bar.
To the right is a list of features, offered by Focus POS, that are especially important for Fine Dining restaurants in order to maintain a high tech image and to improve profitability.
Restaurant Computer Solutions speciallizes in the many features listed for the benefit of your Fine Dining Restaurant.
We want our customers to prosper and thrive so they will continue to stay in business and need our services.
Owners and managers can not watch inventory and staff 24 7, so you need a Point of Sale System to back you up and allow you to see what is going on even when you are not present.
Fewer Clicks, means

faster service
more time to upsell and add modifiers
more time with customers
food prep is faster and more accurate
auto pop up modifiers to remind staff

Automatically Split Checks Any of These Ways

Divide the Check Evenly between 2 to an infinite number of customers
Seperate Checks for 2 to an infinite number of customers
Three customers pay their own checks and two people split the bill for the other five.
In addition, anyone can pay part cash and part credit
Pay at the Table options

Accounting and Inventory Control

Use over 100 standard reports or make your own to collect the data you want
Control Food and Beverage Costs using the Usage Analysis and Reorder Reports
Consolidate Data from Multiple Locations, Compare Stores, Determine Sales Trends
Reporting of Labor, Item Counts, Inventory, Sales Contest, Daily Reports, Historical Data
Import into Quickbooks or Peachtree software

Alcohol Controls

Alcohol has such a low markup, controling the sale and inventory is critical to making a profit
Programming your POS for individual mixed drinks
Modifiers for additional fruit and alcohol
Using alcohol pouring controls to eliminate theft, over pours, and give aways
Allowing customers alternative payment methods through their mobile phones
Using your POS to calculate the portion of bottles used each night to compare visually

New Technology

Color coded all in one Touchscreen Computers to match the decor
Mobile POS for wait staff to carry with them
Large screen menu boards to display mouth watering photos of specials
Custom Loyalty programs, data you own and hold for your use only
Customers can now Pay at the Table, using their Ipad, Iphone, or Droid
On line ordering for carryout and pickup service